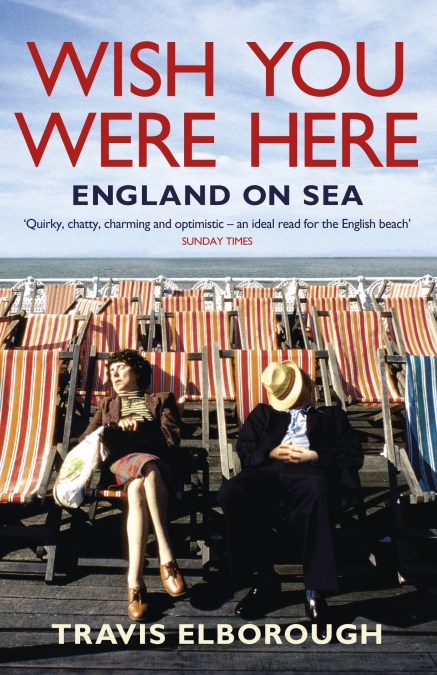 Wish You Were Here: England on Sea
In this gloriously original social history, Travis Elborough argues that our national character – our snobbishness and willingness to laugh at ourselves, our attitudes to sex and fair play and our chequered relationship with national pride – has been forged against a backdrop of stormy skies and pebbly beaches. Covering everything from Agatha Christie to the Prince Regent via Billy Butlin and Brighton Rock, this is a book for anyone who has ever wrestled with a deckchair, braved a sopping esplanade or felt the crunch of sand in a sandwich.

Read More
Reviews
Elborough is an English nostalgist in the mode of John Betjeman... as a cultural commentator [Elborough] is a terrific companion... Wish You Were Here is quirky, chatty, charming and optimistic - an ideal read for the English beach.
Meticulously researched and trenchantly expressed, Wish You Were Here is as bright and breezy as a trip in a pleasure steamer.
[Elborough] has done his research thoroughly and writes with enormous wit and feeling. His book punches far above its weight in both style and substance.
a charming study of our national beachside frolics
Timely, bittersweet beach reading