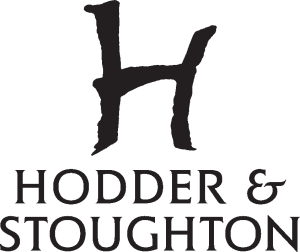 Hodder & Stoughton is a major publisher within Hachette UK, one of the UK's biggest publishing groups. We publish a wide range of fiction and non-fiction titles and are renowned for passion, quality and delivering bestselling books in many different formats.
Our story began in 1868 when Hodder & Stoughton was founded by Matthew Henry Hodder and Thomas Wilberforce Stoughton on Paternoster Row, London.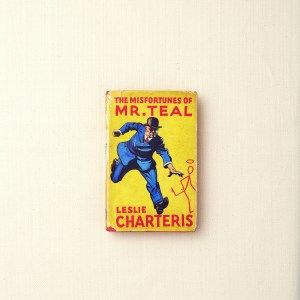 Publishing in the early years included books from Winston Churchill, JM Barrie and GK Chesterton, and The Bible. The 1920s 'Yellow Jacket' series were the precursors to the first paperbacks and included bestsellers from John Buchan, Sapper and Edgar Wallace. In 1921 Hodder & Stoughton also took over ownership of the soon-to-be world-famous medical journal, The Lancet.
After the First World War, Hodder & Stoughton published landmark non-fiction bestsellers including Anthony Sampson's Anatomy of Britain and an expanded range of quality commercial voices including Mary Stewart and Elizabeth Goudge.
The second half of the twentieth century held in store one of the most successful publishing events in the company's history with the phenomenal reception of Sir John Hunt's The Ascent of Everest in 1953. Other notable publications include David Niven's much-celebrated autobiography The Moon's a Balloon in 1973 and John le Carré's Tinker, Tailor, Soldier, Spy in 1974.
In 1986, Hodder & Stoughton set up Sceptre as a literary imprint to sit alongside mass-market imprints Coronet and NEL (New English Library). Originally publishing in paperback only, early books on the Sceptre list included Thomas Keneally's Schindler's Ark, Melvyn Bragg's The Maid of Buttermere and Fay Weldon's Life and Loves of a She-Devil. Other notable books on the Hodder & Stoughton list in this decade include Keri Hulme's Booker Prize-winning The Bone People, Rosamunde Pilcher's The Shell Seekers, and the first novel in Jean M. Auel's internationally bestselling prehistoric fiction series Earth's Children®, The Clan of the Cave Bear.
In 1993, Headline acquired Hodder & Stoughton and the company became Hodder Headline Ltd. In 1997 Sceptre published Charles Frazier's number one bestelling Cold Mountain and the following year Hodder Headline produced another non-fiction hit with Sir Alex Ferguson's Managing My Life.
In 2002, Hodder Headline acquired John Murray and two years later the company was bought by Hachette Livre which already owned British publishers Orion and Octopus (and now also Little, Brown). Hodder Headline was restructured and a single Hodder & Stoughton publishing division was created.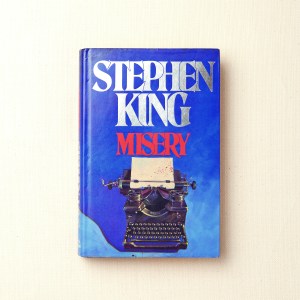 Alongside outstanding and lasting talents such as Jean M. Auel, Stephen King, Mary Stewart and Elizabeth George, we have discovered a host of exciting new authors such as Jodi Picoult, Sophie Hannah, Chris Cleave, Jasper Fforde and David Nicholls, author of One Day. In 2011 we also welcomed John Grisham to Hodder.
We have published big non-fiction names such as Sir Ranulph Fiennes, Clarissa Dickson Wright, James Bowen and Street Cat Bob, Hans Rosling and Michael Caine. Our cookery and lifestyle list includes Gordon Ramsay, Gino D'Acampo and Deliciously Ella, while our non-fiction list covers many areas including biography, memoir, sport, humour, health, lifestyle and cookery and is home to the million-copy bestselling The Power of Now.
Our crime and thriller list boasts some of the best writers in the genre with the likes of John Connolly, Stephen Leather, Erin Kelly, Antonia Hodgson and Peter Robinson, while our fiction publishing continues to expand with authors such as Holly Bourne, Becky Chambers and Laini Taylor. Literary list Sceptre is proud to publish prize-winning authors such as David Mitchell, Andrew Miller, Siri Hustvedt and Anne Griffin.
We constantly re-evaluate our understanding of readers to find new areas of the market and to bring readers the books they want, the way they want them, and are proud to have been the home of modern publishing since 1868.
Download our latest catalogue here: Hodder & Stoughton Spring 2020 Catalogue.