Check out our 'Changing the Story: People and Publishing Transparency Report'.
At Hachette UK, our mission is to make it easy for everyone, everywhere to unlock new world of ideas, learning, entertainment and opportunity. To achieve this, we want to attract and retain talent that is fully reflective of the world we live in, and to become the publisher and employer of choice for everyone.
Changing the Story was created to have impactful, meaningful and sustainable change in all areas of diversity and inclusion. What started as a huddle in 2016 has evolved into one of four pillars of our business strategy, which is underpinned by our core aim that we should be a publisher for all.
Our ambition is for our staff, our publishing, our authors, illustrators and designers to reflect the society we live in.
Five years on, we still have so much more to do to realise our ambitions and we pledge that as a company we will all need to be involved in Changing the Story for real and lasting change to happen.
We define Changing the Story as the programme of strategic policies and programmes, cultural initiatives and progressive partnerships that will help us to reach our objective.
It's so integral to our business that it's the first goal of every person who works here.
Our work is overseen by our Changing the Story Committee, made up of Patrons Sharmaine Lovegrove, Publisher at Dialogue Books, and Nick Davies, Managing Director at John Murray Press, alongside Kim Kidd, Diversity and Inclusion Manager, Lisa Waterman, Group HR Director, and Doyel Maitra, Group Communications Director. Together, we are committed to 'changing the story' not only within Hachette UK, but also across the publishing industry, because we believe greater diversity and inclusion enriches creativity and means better books that reach more readers.
Here are just some of the things that Changing the Story means to us.
Employee Networks
Our employee networks are people-led, voluntary and open to everyone who works here. Together, their mission is to foster communities of inclusion and belonging through the creation of safe spaces for our people to share their realities, raise awareness and explore topics that matter. Our networks work closely with our leadership and HR team towards our aim of being the employer and publisher for everyone, and their work is at the heart of making diversity a part our reality through Changing the Story. They are instrumental in influencing positive and progressive policy change in all aspects of our business. Since the first network was founded in 2017, we have gone on to create 10 in total, consisting of 1,000 employees, meaning that most of our workforce is involved in at least one network. We welcome and encourage everyone who works here – as champions and allies – to join, participate, and get involved with the networks to create a vibrant and supportive culture for everyone.
Our networks are:
AgeWise
AgeWise promote pride in our intergenerational business and encourage recognition of the rich contribution of its members. As well as offering mentoring, resilience and connection, AgeWise work to ensure that the over-50s have proper representation in training, benefits, development, recruitment and promotion.

The All Together Network
The All Together Network promote the recruitment, retention and development of people from low socio-economic status backgrounds and regional backgrounds.
The Accessibility Network
The Accessibility Network support the rights of those with disabilities and neurodiversities to create, to read, to access and to work.
The Gender Balance Network
The Gender Balance Network work to eliminate Hachette UK's gender pay gap by focusing on equal recruitment and progression for all genders, at every level of the business.

Hachette Pride
Hachette Pride support LGBTQIA+ members of staff at all Hachette UK locations, helping to ensure that our publishing represents and reaches LGBTQIA+ people of all backgrounds in the UK and beyond.
THRIVE
Thrive are Hachette UK's Black, Asian and Minority Ethnic employee network and aim to build cultural awareness, bring people together and champion our Black, Asian and Minority Ethnic colleagues and writers.
The Wellbeing Network
The Wellbeing Network aim to improve the health and wellbeing of all our staff by promoting a healthier, kind and supportive working environment, taking into account physical health, mental health, financial wellbeing and work/life balance.
The Multi-Faith Network
The Multi-Faith Network aim to provide support and representation for employees of any religion, as well as offering a place to socialise and connect. They are made up of three faith-based networks, which include the Christian Employee Network, the Jewish Employee Network and the Muslim Employee Network.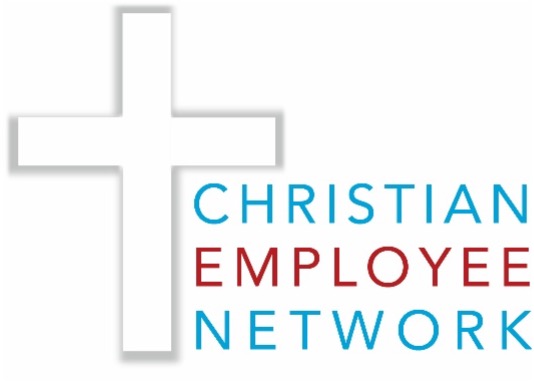 Improving Representation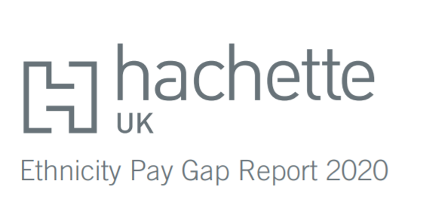 We have been voluntarily publishing our ethnicity pay gap since 2019 and pledged a representation target of 15% of the total group workforce for Black, Asian and Minority Ethnic talent within five years.
Since our first gender pay gap report in 2017, our Board composition has changed from being one third women to a Board in favour of women. In 2017, we also pledged that the 66% of the company comprised of women at the time would be reflected in the top pay quartile by 2020. This is a target that, as of our last gender pay gap in 2020, we are very close to achieving at 65%. In 2021, we are conducting an internal staff census that will allow us to build a more comprehensive picture of representation across our workforce, and we will use this information to inform future targeted intervention.
Our gender and ethnicity pay gap reports can be found here.
Publishing Traineeship
10 trainees joined us in June 2021 for a year. In an industry first, we are partnering with Curtis Brown and Waterstones and the trainees specialising in editorial, marketing and publicity will spend a month of their traineeship at Curtis Brown to learn how to represent authors and matchmake them with publishers. Our trainees will also spend a month at Waterstones to learn the art of bookselling and understand consumer buying behaviour.
Trainees will spend the entire year within one of our trade divisions or our Education business, and will specialise in either editorial, or marketing and publicity, or rights, and they will also spend time in Hachette UK's central departments, such as contracts and sales. All the trainees will also participate in a bespoke learning and development programme, with the opportunity to learn about the journey of publishing a book, from pitch to production.
This is our fourth intake of trainees and the programme will continue to focus on making publishing more accessible to under-represented groups. Our application process is aimed at candidates from a Black, Asian and Minority Ethnic background, applicants from lower socio-economic backgrounds, and particularly men from both of these backgrounds, to improve representation of these groups in our staff base.
Diversity in Recruitment
We have a range of initiatives which encourage diversity in recruitment. For example, we ensure that all internships are paid above the London Living Wage and ensure a minimum salary for all roles. We offer interest-free loans to staff for rental deposits, along with some subsidized accommodation in partnership with BTBS.
You can find out more about working at Hachette UK, including how to apply for work experience and a list of our current vacancies, on our careers pages.
Opening the Book
We have launched a series of free, virtual events called 'Opening the Book' to demystify publishing as we mark the fifth anniversary of 'Changing the Story', with a renewed drive to make publishing more transparent and accessible to under-represented groups.
The first part of 'Opening the Book' focuses on sharing the realities of working in publishing with people who want to break into the industry, while the second part will focus on aspiring authors. From June 2021 until the end of the year, there will be 10 panel discussions hosted and chaired by Sharmaine Lovegrove, Publisher at Dialogue Books and Patron of Changing the Story. Each panel will focus on a particular department, with three of our colleagues sharing their first-hand experiences of entry-level, mid-level and head of department roles, bringing to life the opportunities and challenges of working in publishing today. Some of the panels will be followed by a live Q&A, where attendees will be able to ask the panellists questions on how to get into the industry. For more information and to find out how to sign up for the events, please click here.
Diverse Future Leaders Mentoring
In addition to our main mentoring scheme, which is available to all staff, we offer staff from backgrounds that are under-represented in our industry the chance to be mentored by a member of our Board. This scheme was conceived by Yassine Belkacemi, Publicity Director and Editor at John Murray Press, and aims to develop the careers of junior staff and to ensure a diverse and dynamic management team at Hachette UK in years to come. Since 2017, we have matched 59 employees with Board-level mentors. Feedback from past mentees has been overwhelmingly positive and many have reported that they gained increased confidence and business understanding as a result of the experience.
Dialogue Books
Dialogue Books is an imprint of Little, Brown Book Group. Founded by Sharmaine Lovegrove in 2017, it is home to a variety of stories from illuminating voices often excluded from the mainstream. It publishes stories for, about and by underrepresented voices, including Black, Asian and Minority Ethnic, LGBTQI+, disabled and working-class writers.
You can follow Dialogue Books on Twitter.
The Future Bookshelf
As a publisher, we believe we have a duty to discover and develop unpublished authors from under-represented backgrounds, which led us to launch The Future Bookshelf in 2017. It's an online creative writing community and an open submissions platform for all writers, from all backgrounds. The Future Bookshelf includes a six-month mentoring scheme that matches aspiring authors with editors from across Hachette UK, offering mentees the opportunity to receive feedback on their manuscript, one-on-one sessions and guidance on how to find an agent and build a writing support network.
So far, the scheme has helped to discover a host of talented new writers, including Elizabeth Wong, author of We Could Not See The Stars (John Murray Press), Eleni Kyriacou, author of She Came To Stay (Hodder & Stoughton), Rebecca Zahabi, author of Tales of the Edge (Gollancz), Elizabeth Okoh, author of The Returnees  (Hodder & Stoughton), and Robert Hamberger, author of A Length of Road (John Murray Press). We are grateful for the support of the agent community and wider industry in giving these new voices a platform. To find out more, please visit the Future Bookshelf and follow us for announcements on exciting new initiatives.
Mo Siewcharran Prize
In 2019, we launched the Mo Siewcharran Prize, an annual award given to unpublished fiction writers from Black, Asian and Minority Ethnic backgrounds.
The initiative, which is in memory of Nielsen Book's former director of marketing and communications, aims to nurture talent from under-represented backgrounds writing in English and encourage young people from Black, Asian and Minority Ethnic backgrounds to pursue a career in the arts.
There are three cash prizes and the winner in 2019 also had an opportunity to be published by Dialogue Books. Although it was temporarily put on hold during the pandemic, the 2021 prize will be hosted by Little, Brown Book Group's Little, Brown and Abacus imprints, with the prize moving across Hachette UK divisions for the next decade.
Volunteering, Outreach and Charitable Partnerships
All Hachette UK staff are given time off to volunteer for charitable causes and community projects. Many staff choose to volunteer for initiatives organised by our company, including reading schemes in schools in underprivileged areas, mentoring students of various ages, and running workshops both in schools and at our London office in Carmelite House. We have worked directly with schools, colleges and universities, and we also have partnerships with external organisations that help us to achieve the aims of Changing the Story. These include Blueprint For All (formerly known as the Stephen Lawrence Charitable Trust), Inspire!, TutorMate, World Book Day and the Samaritans.
National Literacy Trust
We believe that books change lives for the better and so in 2021, we embarked on a new, three-year partnership with the National Literacy Trust to co-create programmes that help children, young people and adults in disadvantaged communities to develop life-changing literacy skills.
The launch of the programme coincides with the fifth anniversary of Changing the Story and during the first year, we are focusing on helping primary school children in communities that have been disproportionately impacted by COVID-19 to develop the reading skills they need to catch up. The programme has been designed around Hodder Education Group's Rising Stars Reading Planet scheme, which celebrates diversity and champions individuality through stories, characters and themes that reflect the world we live in today.
We are delighted to be working with 25 primary schools around the UK during the first phase of the partnership, combining our donation of the Reading Planet scheme with the National Literacy Trust's resources and teacher training, to help over 500 disadvantaged children. We will also donate books from Hachette Children's Group and offer our employees the opportunity to volunteer and fundraise for the National Literacy Trust once pandemic restrictions are fully lifted.
British Dyslexia Association (BDA) Editorial Guidelines and BDA Smart Award
We recognise the importance of supporting the needs of dyslexic and neurodiverse individuals in our mission to make publishing more accessible to everyone, everywhere.
In 2020, we took steps to ensure that dyslexic employees and consumers are better supported by raising awareness and understanding. We created the first set of guidelines in the industry for producing dyslexia-friendly texts and workplaces, which involved our Accessibility Network and Jessica Kingsley Publishers working in consultation with the BDA, and led to us becoming the first publisher to win a BDA Smart Award.
Members of our Accessibility Network also undertook specific learning difficulties and performance in the workplace training to ensure that we, as an organisation, are making every effort to be inclusive, both internally and externally. We have also partnered with Adjust Services on a workshop for Hachette UK employees on 'Neurodiversity in the Workplace'.
We will continue to work closely with the BDA as part of our mission to be the employer of choice for all people.
Gender Balance Network Shared Parental Leave Campaign and ENEI Award
In recognition of the fact that parental and caring responsibilities are a fundamental contributor to the gender pay gap, our Gender Balance Network began a shared parental leave campaign in 2019 to encourage higher take-up of shared parental leave, redefine the traditional parenting model and initiate conversations about a change in company policy.
In September 2019, we equalised shared parental leave so that both parents are entitled to 20 weeks of leave, which will be fully paid at any point in the 37-week eligibility period. In recognition of the Gender Balance Network's successful campaign and ongoing work on the gender pay gap agenda, they were awarded with the Employee Network Group of the Year (Private Sector) at the Employers Network for Equality & Inclusion (ENEI) Awards 2020.
London Book Fair International Excellence Award
In 2021, we were proud to receive the Inclusivity in Publishing award at the London Book Fair International Excellence Awards, which are supported by the Publishers Association. We were recognised for embedding our diversity and inclusion strategy across all levels and functions of the business, and being fully transparent during the process. The judging panel described our approach as 'in many ways setting the standard for the UK publishing industry.'