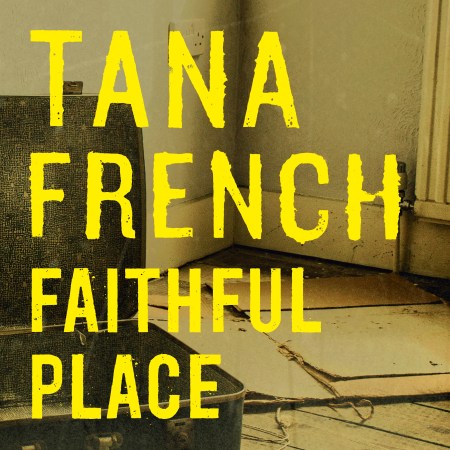 Faithful Place
The course of Frank Mackey's life was set by one defining moment when he was nineteen. The moment his girlfriend, Rosie Daly, failed to turn up for their rendezvous in Faithful Place, failed to run away with him to London as they had planned. Frank never heard from her again. Twenty years on, Frank is still in Dublin, working as an undercover cop. He's cut all ties with his dysfunctional family. Until his sister calls to say that Rosie's suitcase has been found. Frank embarks on a journey into his past that demands he reevaluate everything he believes to be true.

(P)2011 ISIS Publishing Ltd
Read More
Reviews
Every holiday needs a good crime novel and French's skilful thrillers are tailor-made to terrify
If you're only going to buy one thriller this year, let it be Tana French's Faithful Place. Searing, utterly Dub, and very funny . . . Tana French, Dublin author of international hits . . . is a wonder. Just don't plan anything if you pick this up; you won't be able to put it down.
A gripping, literate thriller laced with black humour
She lifts the lid on Dublin and offers a haunting portrait of a man belatedly dealing with his demons
French copperfastens her reputation as an author of exceptional insight and talent.
Gripping. Tana French's third novel hooks the reader from the outset; the characters are masterfully drawn, and the author's ear for Dublin dialogue is pitch-perfect.
Charming - will leave readers begging for a sequel
Even more gripping than her last two. A truly amazing novel - so brilliant on dysfunctional family dynamics, with characters so real that you can hardly believe someone's made them up.