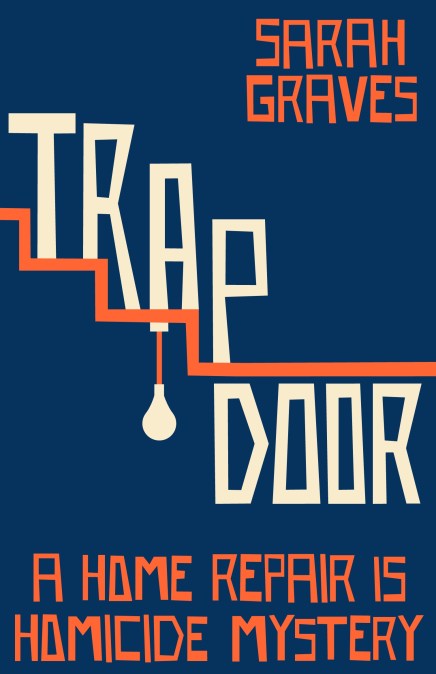 Trap Door
When Jacobia "Jake" Tiptree left behind her high-powered, high-risk career on Wall Street for the charming town of Eastport, Maine, she expected a quiet life spent fixing up her 1823 Federal-style house. But there are skeletons in her closet that may prove beyond repair… Suddenly the perils of the stock market pale in comparison to the murder, mayhem, and mystery of remodeling.
Read More
Reviews
Anyone who can mix slaughter and screwdrivers is a genius. Plus, anyone who has bought a home that needs even a new toilet seat is probably consumed with murderous thoughts.
Like the old Victorian homes she describes... Graves' stories seem to grow better with the passing of time... Readers who enjoy solving mysteries and fixing up older homes will appreciate Jake's do-it-yourself expertise in both areas.
A sleuth as tough as the nails she drives into the walls of her 1823 Federal home enhances a clever plot, which comes to an unexpected and explosive conclusion. Many will relish the vividly described Down East setting, but for anyone who's ever enjoyed making a home repair it's the accurate details of the restoration of Jake's old house that will appeal.
Think Diane Mott Davidson with a tool belt instead of recipes!
Graves weaves in plenty of home repair tips... humourous.
Engaging.... spiced by plenty of humor.