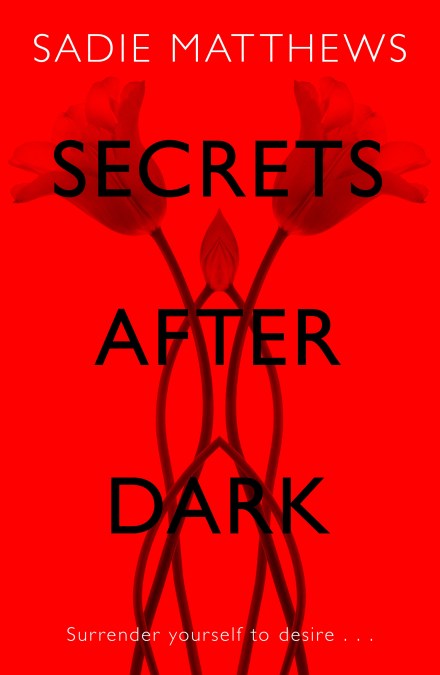 Secrets After Dark (After Dark Book 2)

Secrets After Dark will take you one step closer to the edge of passion: the perfect read for fans of L.S. Hilton's Maestra, Sylvia Day's Crossfire series, or E.L. James' Fifty Shades of Grey.

Ours was a love bound by power…

Falling in love with Dominic changed me. I relinquished myself completely and placed my heart and my trust in Dominic's hands, but in one exquisite, excruciating moment he abandoned his control. Anguished by his actions, he has locked those darkest desires inside, unable to share my conviction that it would never happen again.

Now it's not only Dominic who craves that delicate, seductive game of give and take, of walking the line between pain and pleasure, abandon and release. Persuading Dominic to let those secret parts of himself unravel will be the biggest risk I've ever taken, but I can't resist. Even if it means we fall apart…

Provocative and sophisticated, exhilarating and seductive, the AFTER DARK series is a compelling pleasure we should all indulge in.
Read More
Reviews
'This series definitely offers something a little different from the wealth of intense, contemporary romances out there with characters much more deeply flawed than the norm and a twisting story that constantly surprises. It's well written and every scene comes vividly to life with the descriptive narrative.'
'Sadie has a lovely, easy style of writing that makes the story flow so easily as it process along the ups and downs of the couples new relationship, that you really feel part of their world. Without the hint of repetition and wonderfully left open for a sequel, Fire After Dark is an intense and passionate book, that is perfect for those who tentatively want dip their toes into the exciting world of BDSM.'
This book is written at such an easy pace which allowed me to finish the whole book in one evening! I would definitely describe this book as sexy, sassy and exciting and I did find I was hooked