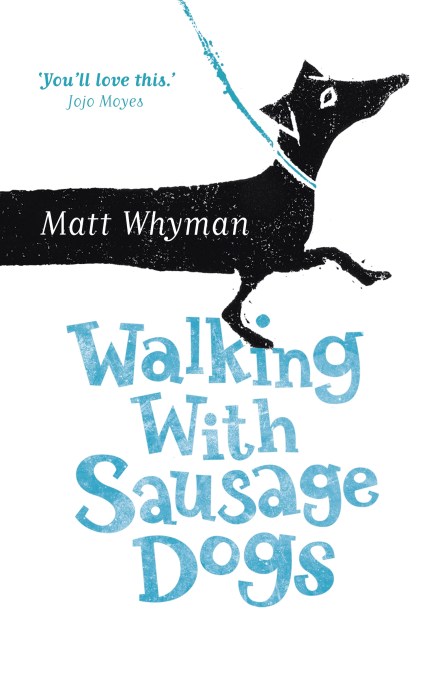 Walking with Sausage Dogs
Keeping pets is a lovely idea. When building a family, they complement the kids. But what happens when things get out of hand? For writer and house husband, Matt Whyman, it's a case of catastrophe management in coping with four children and all the ill-advised animals amassed by his career wife, Emma. Just as Matt gets to grips with managing her two maxed out minipigs, she falls for a miniature Dachshund – the kind of dog he wouldn't be seen dead with. Hercules isn't big or clever, but Emma is determined. She'll do everything, she promises… From the author of Pig in the Middle
Read More
Reviews
This merry memoir of family growing pains and too many pets has so many laugh-out-loud sequences it's embarrassing to read in public... the most good-hearted, hilarious memoir in years.
A fabulous read, especially for parents, and animal lovers, hilarious at times, and full of irony. I found myself not wanting to put it down. I really enjoyed this book, and will be recommending it to my friends and family.
'Funny, frank and charming'.
This sweet, funny book is a must for those who love animals.
If your pets have become the miniature dictators of your family - or if you just love sausage dogs - you'll love this.
'A funny account of normal, eccentric family life, plus a small menagerie'.
'Definitely my favourite pigs since Babe...This book is both funny and completely charming'.
Be careful where you read this book because it is laugh-out-loud funny... It's compelling, bristles with irony and is sure to delight animal lovers.
Praise for Pig in the Middle:
'This is Marley & Me without the tears'.
What a fabulous, funny read! I enjoyed every page.