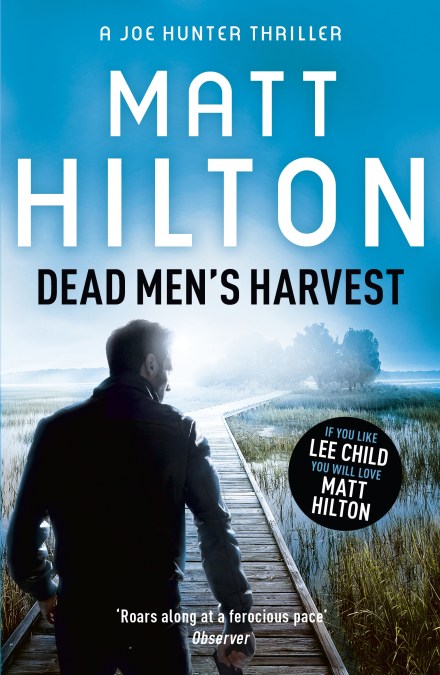 Dead Men's Harvest
The Harvestman is back! And determined to wreak revenge on Joe Hunter. When Rink is ambushed by a team of highly skilled killers, Joe is pretty sure his friend is being used as bait. And the intended prey is Hunter himself. Joe has to go 'off radar' to rescue his friend. Their deadly game of cat and mouse reaches its climax on the rusty hulk of The Queen Sofia – a container ship used by human traffickers – moored off the North Carolina coast where Joe's ex-sister-in-law is being held hostage. Against overwhelming odds, and amid a ferocious storm, Joe comes face to face with his old enemy Tubal Cain.
Read More
Reviews
The pace of DEAD MEN'S DUST is a scorcher, with the action beginning right from the start and never flagging . . . Joe Hunter takes you in at the deep end and never lets up. Breathtaking.
Praise for DEAD MEN'S DUST: 'Hilton is more adept at humour than Lee Child . . . the series should be electrifying'
Praise for SLASH AND BURN: 'If you like the Jack Reacher books, you'll love Hilton's series... Action-packed from start to finish.'
Taut, thrilling, tense - I loved it!
Hilton writes well . . . a promising start
A hell-for-leather tale that spins your head around like a mad fairground Waltzer ride. Eat your heat out, Jason Bourne.
Hilton hijacks the reader on page one of this white knuckle terror ride - and doesn't let go.