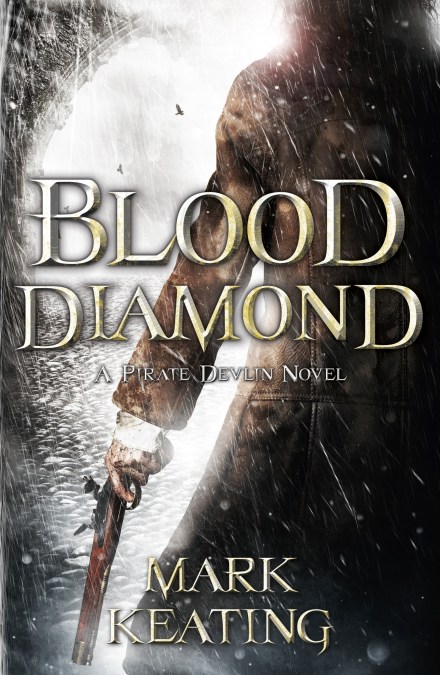 Blood Diamond: A Pirate Devlin Novel
Each Devlin novel is a standalone adventure. In BLOOD DIAMOND the fearles pirate captain Devlin is invited to London by the Prince of Wales, no less, and offered an amnesty if he will carry out a daring crime. Devlin is tasked with going to Paris to steal the biggest, most valuable diamond ever found – the Pitt Diamond – now in the possession of the French Prince Regent. Set against the unsure frenzy of speculation known as the South Sea Bubble, with action and suspense on the filthy streets and great palaces of London and Paris, not to mention an epic confrontation with the French navy in the English Channel, BLOOD DIAMOND is sthe most exciting novel yet in the Devlin series.
Read More
Reviews
THE PIRATE DEVLIN is top quality historical fiction. Mark Keating knows his period inside-out and his stylish prose and devilish plot fold it into a gripping read. This is the start of something big.
a swashbuckling 18th Century adventure . . . sure to delight both fans of Sharpe and Hornblower
Devlin is an anti-hero to savour . . . fearless and flawed, ruthless and roguish but with all the endearing honour that traditionally flourishes among fictional thieves.
Keating's latest novel continues his insight into the pirate life with technical seafaring detail, bloody sea battles, treasure hunts and exotic settings. High adventure does not get much better than this.
A superbly imagined, vividly written debut. Devlin is set to become the Sharpe of the high seas.