To the Eastern Seas
'In Stockwin's hands the sea story will continue to entrance readers across the world' – Guardian

With Bonaparte held to a stalemate in Europe, the race to empire is now resumed. Britain's ambitions turn to the Spice Islands, the Dutch East Indies, where Admiral Pellew has been sent to confront the enemy's vastly rich holdings in these tropical islands. Captain Sir Thomas Kydd joins reinforcements to snatch these for the British Crown.

The two colonial masters of India and the East Indies face each other in mortal striving for the region – there can be only one victor to hold all the spoils. The colonial genius, Stamford Raffles, believes Britain should strike at the very centre of Dutch spice production, the Moluccas, rather than the fortresses one by one but is fiercely opposed. Kydd, allying himself to this cause, conspires to lead a tiny force to a triumphant conclusion – however the Dutch, stung by this loss, claim vengeance from the French. A battle for Java and an empire in the East stretches Kydd and Tyger's company to their very limits.

*************

Praise for Julian Stockwin's Kydd series

'Paints a vivid picture of life aboard the mighty ship-of-the-line' Daily Express

'This heady adventure blends fact and fiction in rich, authoritative detail' Nautical Magazine

'Fans of fast-paced adventure will get their fill with this book' Historical Naval Society
Read More
Reviews
In Stockwin's hands the sea story will continue to entrance readers across the world.
The novel's prose is fast paced and engaging . . . Stockwin's considerable experience of the Navy shines through to provide informative and shrewd observations throughout. There is so much here for those who are fans of seafaring adventures, but also an excellently sustained sense of the history, politically and socially, of the period. A highly recommended swashbuckler of a novel
Events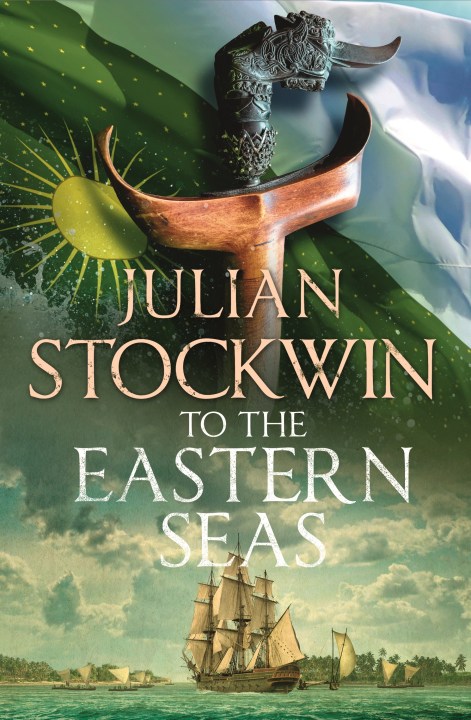 Waterstones Plymouth signing
Plymouth
19th Oct 2019 1:00 pm
Julian Stockwin will be joining us on Sat 19th October at 1pm to sign To the Eastern Seas: Thomas Kydd 22. This is a free, non-ticketed event.