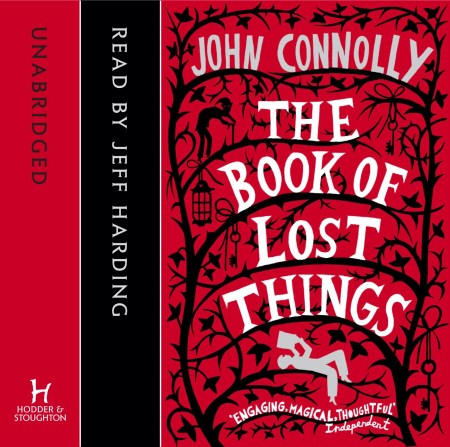 The Book of Lost Things Illustrated Edition
Once upon a time, there was a boy who lost his mother …' As twelve-year-old David takes refuge from his grief in the myths and fairytales so beloved of his dead mother, he finds the real world and the fantasy world begin to blend. That is when bad things start to happen. That is when the Crooked Man comes. And David is violently propelled into a land populated by heroes, wolves and monsters, his quest to find the legendary Book of Lost Things.

(P)2007 ISIS Publishing Ltd
Read More
Reviews
It's imaginative, funny, sad and profound - fairy tales within a fairy tale, a child's adventure, a fantasy journey; it's about growing old and has the last word on dying . . . Each re-reading still brings a sigh and a moment of reflection.
Here Connolly steps directly into the enchanted forest, and the journey along its twisting path is as sinister and unsettling as anything invented by the Brothers Grimm . . . Connolly's control of this material is superb; tension, terror and gallows humour make the book a gripping read. But this allegorical coming-of-age story also cleverly shows the way that traditional stories have been used to reflect the sometimes harsh concerns of our world.
Connolly imagines the emotional cave-in of puberty intelligently, even perceptively
A moving fable, brilliantly imagined, about the agony of loss and the pain of young adulthood.
Engaging, magical, thoughtful read
A new interpretation of old fairy tales, it is imaginative and beautifully written.
This is no saccharine fairytale, but an eerie fable that's perfect for long winter nights