We have updated our Privacy Policy Please take a moment to review it. By continuing to use this site, you agree to the terms of our updated Privacy Policy.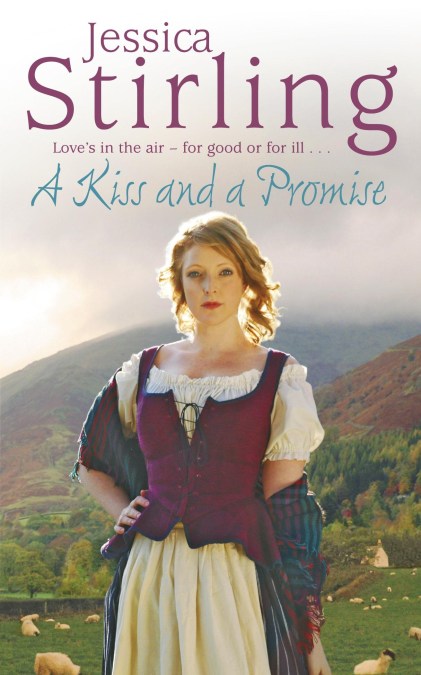 A Kiss and a Promise
Servant girl Betsy McBride thinks she has as much right as any girl to set her cap at Tom Brodie, the most dashing young man in the district. When her master asks her to help out the Brodie family she jumps at the chance to get a bit closer to him. She doesn't realise that Tom Brodie thinks the only way to save his family's fortune – or at least their farm – is to dazzle his landlord's daughter. There is heartbreak is on the horizon unless Tom's much more down-to-earth brother Henry can catch Betsy's attention.

Read More
Reviews
Jessica Stirling's high reputation is well deserved.
She writes in bright colours with bold, confident strokes.
Jessica Stirling is one of Scotland's most prolific and best-loved authors.