We have updated our Privacy Policy Please take a moment to review it. By continuing to use this site, you agree to the terms of our updated Privacy Policy.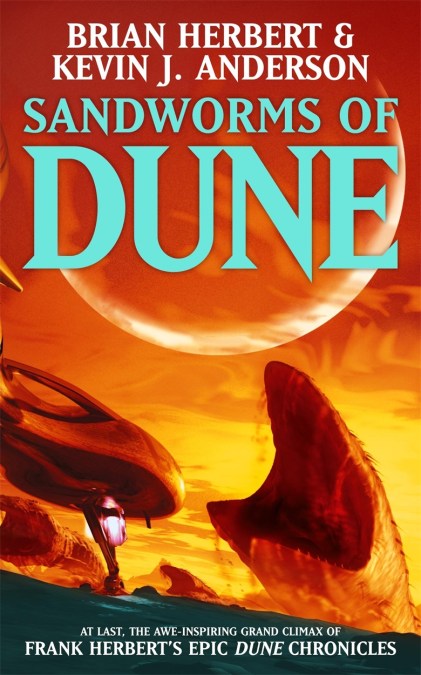 Sandworms of Dune
As the no-ship Ithaca flees through space, the heroes of HUNTERS OF DUNE finally meet the Enemy who followed the violent fanatics, the Honored Matres, back to their universe. The thinking machines vanquished by Serena Butler's jihad were not destroyed, only driven into exile – and now, tens of thousands of years later, they are back. Can the resurrected heroes on board the Ithaca save our race from annihilation?
Read More
Reviews
'[Herbert and Anderson] do a great job in investing the plot with heft and complexity and the narrative with pace and momentum, and conveying the sheer ferocity of the betrayals and duplicities . . . a rare, rattling page-turner that no Dune adherent will pass up.'
Frank Herbert would surely be delighted and proud of this continuation of his vision.
Those who long to return to the world of desert, spice and sandworms will be amply satisfied
'A triumphant climax to the history of the Dune universe.'
'For those of us who grew up with the world of spice and sand - how gratifying to revisit characters who felt like old friends, now brought to a satisfying conclusion.'