We have updated our Privacy Policy Please take a moment to review it. By continuing to use this site, you agree to the terms of our updated Privacy Policy.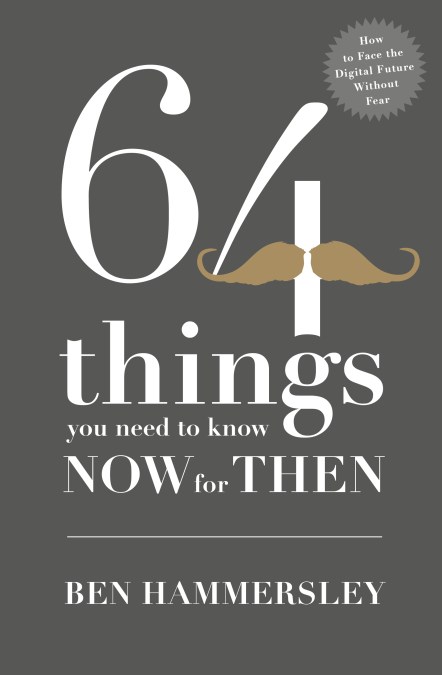 Now For Then: How to Face the Digital Future Without Fear
In 64 THINGS YOU NEED TO KNOW NOW FOR THEN, Editor-at-Large for Wired magazine and guru of the digital age Ben Hammersley gives us the essential guide to the things we need to know for life in the 21st century. Explaining the effects of the changes in the modern world, and the latest ideas in technology, culture, business and politics, this book will demystify the internet, decode cyberspace, and guide you through the innovations of the revolution we are all living through. This is not a book for geeks. 64 THINGS YOU NEED TO KNOW NOW FOR THEN is for everyone who wants to truly understand the modern world, to no longer be confused by the changes in society, business and culture, and to truly prosper in the coming decade.
Read More
Reviews
'you can feel your mind expanding with each page'.
'64 THINGS brings an interesting and different spin to the usual offerings in the futurology literature department... Ben Hammersley, guru of the digital age, touches on technology, politics and society in an easy-to-read analysis of some of the key cultural and technological changes of the 21st century... The topics are well-ordered and structured, which helps the book's linearity, while having the simultaneous effect of showing how much of the subject matter is interlinked. Chapter after chapter, readers will be reflecting on their own experiences in relation to Hammersley's astute observations.' 7/10