We have updated our Privacy Policy Please take a moment to review it. By continuing to use this site, you agree to the terms of our updated Privacy Policy.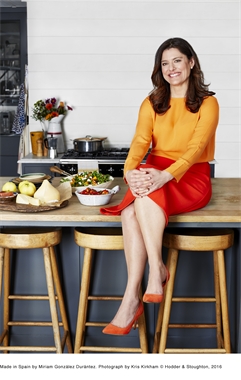 Miriam is the author of the Mumandsons blog,
http://www.mumandsons.com
. She is also a partner at a city law firm where she runs the International Trade practice as well as a non-Exec Director for UBS in Spain, and the Honorary President of Canning House. She was previously the Middle East Adviser of the External Relations Commissioner in the European Union, having started her career as a Trade Negotiator at the World Trade Organisation. Miriam is the former Champion of the Inspiring Women Campaign that brings female role models to girls at state schools. She is currently setting up a new international campaign – Inspiring Girls – to connect female role models and girls worldwide to raise aspirations, encourage girls to aim high and fight gender stereotypes.
Read More
By the Author
'Gorgeous recipes for a great cause.' Nigella Lawson 'If you buy one cookbook this year: get this one.' YOU Magazine 'One book I've loved this…