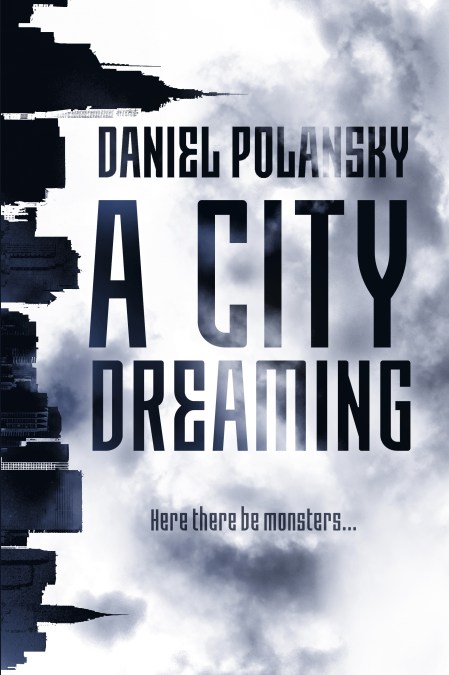 A City Dreaming
M is a drifter with a sharp tongue, few scruples, and limited magical ability, who would prefer drinking artisanal beer to involving himself in the politics of the city. Alas, in the infinite nexus of the universe which is New York, trouble is a hard thing to avoid, and now a rivalry between the city's two queens threatens to make the Big Apple go the way of Atlantis. To stop it, M will have to call in every favor, waste every charm, and blow every spell he's ever acquired – he might even have to get out of bed before noon.

Enter a world of wall street wolves, slumming scenesters, desperate artists, drug-induced divinities, pocket steam-punk universes, and hipster zombies. Because the city never sleeps, but is always dreaming.
Read More
Reviews
'Daniel Polansky has crafted a thrilling novel steeped in noir sensibilities and relentless action, and set in an original world of stunning imagination, leading to a gut-wrenching, unforeseeable conclusion. Low Town is an attention-grabbing debut that will leave readers riveted . . . and hungry for more'
Machiavellian clockwork glory.
'In Tomorrow the Killing, Polansky shows us he is no one-book wonder... If you haven't read Polansky yet, you must remedy this ASAP. He writes gripping, addictive stories with a grim eloquence...Very, very highly recommended. Polansky is definitely among my new favourite authors. Essential reading.'
Praise for THE STRAIGHT RAZOR CURE 'Quite brilliant... The Straight Razor Cure is as good a debut as I've read in along time. [It] has it all - and as the name suggests, it is sharp, steely and viciously bloody. Highly recommended'
'Polansky transplants his love of crime noir into a magic-steeped, secondary-world fantasy setting. It's an inherently troublesome mash-up that could only work in the hands of a silly satirist or a deft, sensitive dramatist with the blackest sense of humor. Polansky is wholeheartedly the latter - and Low Town is brilliant proof ... Wielding vivid characters and scalpel-sharp banter worthy of fellow dark fantasists Scott Lynch and Joe Abercrombie, Polansky ratchets up the pace ... Polansky has managed to craft an assured, roaring, and rollicking hybrid, a cross-genre free-for-all that relishes its tropes while spitting out their bones. And he does it all while spinning one hell of a gripping mystery'
'I can't remember when I last enjoyed a fantasy book this much'
'A strong debut novel with a hero who doesn't waste time worrying about the moral implications of cutting someone's throat'
An impossible to put down read, showing how dark fantasy can truly be
'Tomorrow The Killing delivers more of the same noir-esque brilliance that placed The Straight Razor Cure amongst the top releases of last year.'
'Polansky hits all the right notes in his intelligent first novel, a blend of dystopian fantasy and hard-boiled crime... Sharp, noir-tinged dialogue and astute insights into class struggle mark Polansky as a writer with a future'
"With THE STRAIGHT RAZOR CURE, Polansky pushed the envelope of modern fantasy. With TOMORROW THE KILLING, he tears through the envelope and pushes for horizons yet unseen."
From low conflict to high skulduggery, this is Daniel Polansky's most assured and engrossing novel yet.
'Polansky's writing is confident and punchy from the offset. The action rips along at a brilliant pace allowing us to experience this gritty world through the eyes of a thrilling, dangerous, flawed, yet strangely endearing protagonist. This is modern, dark fantasy at its best and a debut to be envied.'
Gripping... Polansky has pulled off a polished fantasy thriller that's very much in the George RR Martin/Joe Abercrombie vein, but has still given the book its own distinctive style and voice, alongside plenty of evocative world-building. The Empty Throne (series) looks set to be fascinating and provocative.
Dark fantasy with a decidedly military bent, THOSE ABOVE is the perfect opener for Daniel Polansky's career beyond Low Town. With his unmistakeable voice and his highly original new world, he draws the reader slowly in until it's impossible to put the book down and escape back to reality. A brilliant start to what is sure to be one of the fantasy epics of all time, THOSE ABOVE is the work of an author at the top of his game and brings with it the promise of a lot more to come.
THOSE ABOVE is I, Claudius by way of Tolkien and filtered through Chandler. That is to say, really damn good.
'Quite possibly the newest, freshest fantasy novel since Patrick Rothfuss' The Name of the Wind. It is, in short, the bastard son of George R. R. Martin and Raymond Chandler, an unusual combination of hard-boiled crime novel in a fantasy world setting.
Those looking for well-createed and beautifully created fantasy, which also happen to be both darkly comic and devastatingly grim, will find themselves swiftly addicted.
'The Straight Razor Cure is dark, eloquent work filled with a very real presence that permeates both the world and the characters within it. Polansky has created a wickedly delicious fantasy that leaves a profound impression on the reader. Despite the plague, murderers and dark magic, I can't wait to pay another visit to Low Town'