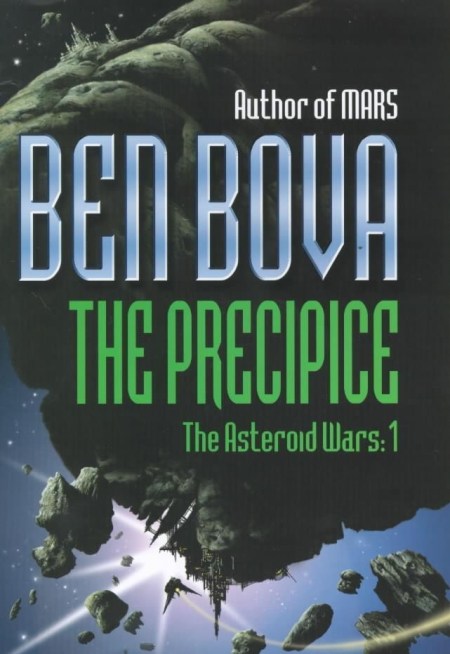 The Precipice
Once, Dan Randolph was one of the richest men on Earth. Now the planet is spiralling into environmental disaster, with floods and earthquakes destroying the lives of millions. Randolph knows the energy and natural resources of space can save Earth's economy, but the price may be the loss of the only thing he has left – the company he founded, Astro Manufacturing. Martin Humphries, fabulously wealthy heir of the Humphries Trust, also knows that space-based industry is the way of the future. But unlike Randolph he does not care if Earth perishes in the process. And he knows that the perfect bait to ensnare Dan Randolph and take control of Astro is his revolutionary new fusion rocket propulsion system. As Randolph – accompanied by two beautiful women who are also brilliant astronauts – flies out to the Asteroid Belt aboard a fusion-propelled spacecraft , Humphries makes his move. The future of mankind lies in Randolph's hands.

Read More
Reviews
Return to Mars is an entertaining read, a good example of the bread and butter of the genre
I believe that the science fiction author who will have the greatest effect on the world is Ben Bova
One of sci-fi's great contemporary writers...Ben Bova writes good, authentic science
An epic space novel by an award-winning SF scribe
'Venus is an epic adventure, full of twists and turns and genuine surprises. It should easily be in the running for the highest awards.' Hartford Courant (Venus)
Fun, thought-provoking, pacy and stylish . . . Gives a good read while turning your eyes to what might be in the not so distant future, just like Clarke and Asmov used to do so well.