Foreign Rights Administrator (fixed-term, 12 weeks), Octopus Publishing Group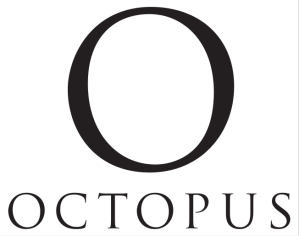 What you'll be doing
You will be joining our busy Foreign Rights Department to provide administrative support to the department. The role will have a strong focus on drafting and of contracts for licence and co-edition deals in different markets as well as other administrative tasks that will support the smooth running of the department and the successful processing and delivery of our customer orders and contracts. It requires regular communication with the sales managers in the team and our customers, and the editorial and finance teams.
Who we are looking for
We are looking for a highly organised individual, a strong team player with an excellent eye for detail and good interpersonal and communication skills. Other languages will be advantageous.
What we offer
Our staff are our greatest asset and our benefits reflect this. In addition to 25 days annual leave days per year + bank holidays, we have an extensive list of benefits that include: a wide-ranging training library, development programmes including mentoring, Cycle to Work vouchers, Private Medical Insurance, eye care vouchers, up to 70% off book purchases, a charity book shelf, 2 volunteer days per year to use at your charity of choice, many employee networks to join, delicious subsidized canteen food, summer hours (finishing at 1pm on Fridays during the summer months!), season ticket loans, rent deposit loans, generous pension schemes and much more!
The role will begin working from home due to ongoing Covid19 restrictions, but once normality resumes this role will be based at our London office, Carmelite House, with a blend of in-office (3 days) and homeworking (2 days) per week.
Who we are and what we do
Octopus is a leading publisher of commercial non-fiction across a wide range of genres, from wellness and cookery to memoir, and this is a dynamic time of growth for the business. Our books are high-quality, but always accessible; well-targeted and commercial, but always authentic.
Our Commitment
Hachette employs people on the basis of their abilities. We aim to attract and develop talent from a base as broad as the world of readers we want to reach, with a wide and representative range of age, faith, disability, race, gender, sexuality and socio-economic, regional and cultural backgrounds.
If you are shortlisted and need us to make any adjustments to help you attend for interview, please let us know.
The Book Trade Charity offers financial support to people looking to enter the book trade but who may struggle to afford the costs of attending interviews and undertaking junior roles. For more information visit www.booktradeentrysupport.org
Salary: £24,000
Closing date: 9th August 2021, but applicants are encouraged to apply early
To apply, please click here.