International Sales Manager – Africa and South Asia, Hodder Education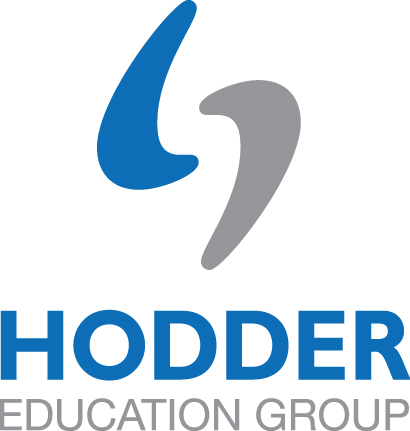 Who we are and what we do
The Hodder Education Group, part of Hachette UK, has consistently grown both in the UK and internationally.  We work alongside schools and colleges around the world to create books and digital resources that help teachers, students and parents. We have a set of core values that drive our culture and enrich our working environment:
Teachers and students are at the heart of what we do
Quality in everything from our practices to our products
Trustworthy in what we publish and how we interact
Collaboration is key to how we work, internally and externally
The international sales team is a group of talented and passionate people who are customer-focussed, sales driven and work collaboratively in all they do.
What you'll be doing
Reporting to the Head of International Sales, you will be joining a dynamic team of International sales professionals. You will be responsible for maximising the Hodder Education print and digital sales in Africa and South Asia through managing a network of agents, consultants and booksellers as well as providing customer support directly to schools in the region. Key responsibilities include:
Motivating and managing a network of agents and resellers and ensuring KPIs and sales targets are set and regularly reviewed.
Developing and maintaining a strong professional relationship with key accounts to maximise front and backlist sales.
Managing special pricing and discounting.
Providing in depth product support and training to agents and schools.
Employing a consultative sales approach.
Analysing sales and data to inform strategy.
Taking the lead on high stakes negotiations.
Traveling to South Asia and Africa (estimated 10 weeks per annum when safe travel resumes)
Gathering and compiling market reports and advising on the market situation, competition and potential new publishing
Attending conferences and exhibitions in the region
Who we're looking for
We're looking for a self-motivated candidate with existing sales territory management experience. A good understanding of the international educational landscape is essential as is the ability to take the lead on high stakes negotiations. The successful candidate will be target driven and able to work well individually as well as part of a team.
What we offer
The successful candidate will join an experienced, supportive and friendly team in a dynamic working environment.
Our staff are our greatest asset and our benefits reflect this. In addition to 25 days annual leave per year + bank holidays, we have an extensive list of benefits that include: a wide-ranging training library, development programmes including mentoring, Cycle to Work vouchers, Private Medical Insurance, eye care vouchers, up to 70% off book purchases, a charity book shelf, 2 volunteer days per year to use at your charity of choice, many employee networks to join, delicious subsidized canteen food, season ticket loans, rent deposit loans, generous pension schemes and much more!
The role will begin working from home due to ongoing Covid19 restrictions, but once restrictions ease this role will be based at our London office, Carmelite House. with a blend of in-office (3 days) and homeworking (2 days) per week.
Our Commitment
Hachette employs people on the basis of their abilities. We aim to attract and develop talent from a base as broad as the world of readers we want to reach, with a wide and representative range of age, faith, disability, race, gender, sexuality and socio-economic, regional and cultural backgrounds.
If you are shortlisted and need us to make any adjustments to help you attend for interview, please let us know.
The Book Trade Charity offers financial support to people looking to enter the book trade but who may struggle to afford the costs of attending interviews and undertaking junior roles. For more information visit www.booktradeentrysupport.org
Salary: £30,000 – £32,000 (depending on experience)
Closing date: 21st June 2021
To apply, please click here.