Commissioning Editor, Hodder Education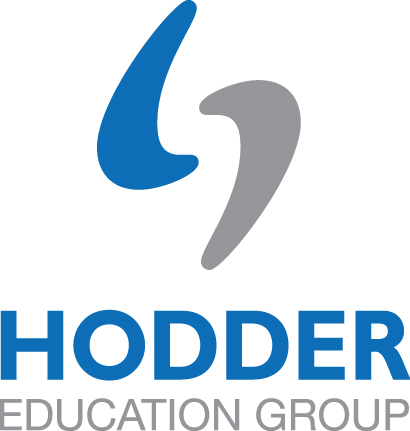 Who we are and what we do
At Hodder Education are proud to be one of the largest education publishers in the UK and internationally. We aim to make a difference for teachers and students by offering a broad range of quality resources and services, from curriculum resources to assessment materials. This means that we can grow as a successful and profitable business. Our success is rooted in our values: putting teachers and students at the heart of what we do; always looking to improve the quality of what we create; working collaboratively; and being trustworthy in what we publish, how we work as a team and with our customers.
Rising Stars, part of Hodder Education, publishes resources to support all areas of the primary curriculum. Since our first titles were published in 2002, Rising Stars has created an award-winning range of print and online resources that support primary teachers and learners.
What you'll be doing
We are looking for a Commissioning Editor to research and develop print and digital products for primary schools. Working closely with the small and vibrant Publishing team, the Commissioning Editor will commission a range of resources for the Primary market, initially with responsibility for the English and Foundation Subjects' lists.
Who we're looking for
The ideal candidate will be a commercially minded, market-focused, creative individual who has experience in working in educational or children's publishing. They will have the imagination and desire to understand and respond to the needs of primary teachers and learners through the resources and services that are researched, commissioned and developed.
The role holder will have the skills and know-how to market research and propose commercially viable concepts, and to brief and work closely with authors, series editors and consultants to ensure manuscripts are delivered and developed to time, quality and budget. They will work closely with the publishing, marketing, sales, digital and editorial teams, and have excellent team-working skills as well as the ability to work independently. Excellent author care, editorial and organisational skills, and an awareness of how the products are used in the primary classroom are essential. Knowledge of the UK education market, government policy and trends in primary school education are highly desirable.
What we offer
You will be joining a friendly, committed team of skilled publishing and editorial colleagues, working together to produce books and resources we can all be proud of. As part of Hachette UK, you will also have the opportunity to benefit from several company-wide schemes.
Our Commitment
Hachette employs people on the basis of their abilities. We aim to attract and develop talent from a base as broad as the world of readers we want to reach, with a wide and representative range of age, faith, disability, race, gender, sexuality and socio-economic, regional and cultural backgrounds.
We also recognise the importance of a good work life balance, and champion flexible working, including part-time and job shares for all our roles. Please just let us know in your application or at any stage throughout the process if this is something you want to explore.
If you are shortlisted and need us to make any adjustments to help you attend for interview, please let us know.
Salary: £36,000 – £38,000
Closing Date: 18th November 2019
To apply, please email your CV, covering letter and salary details to: recruitment@hachette.co.uk  Alternatively, send to: HR Department, HUK, Carmelite House, 50 Victoria Embankment, London, EC4Y 0DZ