Head of Production, Hodder Education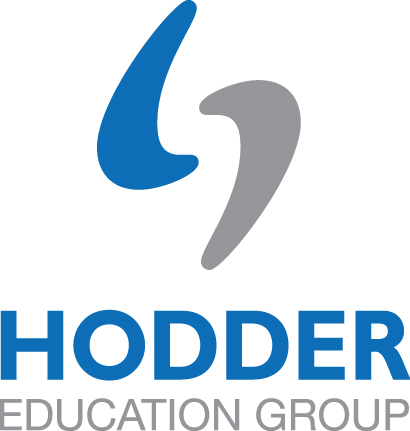 Who we are and what we do
At Hodder Education we are proud to be one of the largest education publishers in the UK and internationally, with a broad range of products and services for teachers and students, from curriculum resources to assessment materials.  We aim to make a difference to teachers and students by producing quality resources and services, while continuing to grow as a successful and profitable business. Our success is rooted in our values:  putting teachers and students at the heart of what we do, improving quality year on year, working collaboratively, and being trustworthy in what we publish and how we work.
What you will be doing
Hodder Education has a great opportunity for a Head of Production, managing a dynamic and experienced production team and as a key part of the Operations team supporting the whole Division. Reporting to the Chief Operating Officer, you will be responsible for overseeing the scheduling and delivery of our print products, procurement, supplier management and supply chain. Key responsibilities include:
Overall delivery of product to warehouse / direct to customers in line with production schedules, working and communicating effectively with all areas of the business
Co-ordinate and supervise the production of titles ensuring quality in all areas, including internal process where applicable, external pre press and print are in line with the divisional standards.
Responsible for supplier management of the print supplier base and typesetters, handling tenders, account management and trouble shooting.
Responsible for the full production and pre-press process, developing and maintaining best practice processes, tools, technology and workflows
To recruit, train and develop the production team
Management of stock control, including reprint process management
To establish and improve KPIs and related metrics that both track performance against team objectives and facilitate corrective action.
What we are looking for
The successful candidate is likely to be an experienced production specialist, with current and broad knowledge of print and prepress processes in both traditional print and technology / digital contexts. You will have had experience of managing price and service with printers and other key suppliers in both contractual negotiations and day to day account management. You will have managed teams in an open and delegative style and be adept at developing the team to deliver an excellent service to the Division. Strong numeracy and problem-solving capabilities are a given.
What we offer
This role is based in our London office on Victoria Embankment, as part of an experienced team in a dynamic working environment. We offer 25 days holiday per annum, a pension scheme, season ticket loan and further benefits.
Our Commitment
Hachette employs people on the basis of their abilities. We aim to attract and develop talent from a base as broad as the world of readers we want to reach, with a wide and representative range of age, faith, disability, race, gender, sexuality and socio-economic, regional and cultural backgrounds.
Salary: Market rate, depending on experience
Closing Date: 18th October 2019 but applicants are recommended to apply early
Please apply in writing with a full CV and covering letter to: recruitment@hachette.co.uk
Unfortunately, due to the high volume of applications we receive, we are only able to get in touch directly with shortlisted candidates. If you are shortlisted and need us to make any adjustments to help you attend for interview, please let us know.