We have updated our Privacy Policy Please take a moment to review it. By continuing to use this site, you agree to the terms of our updated Privacy Policy.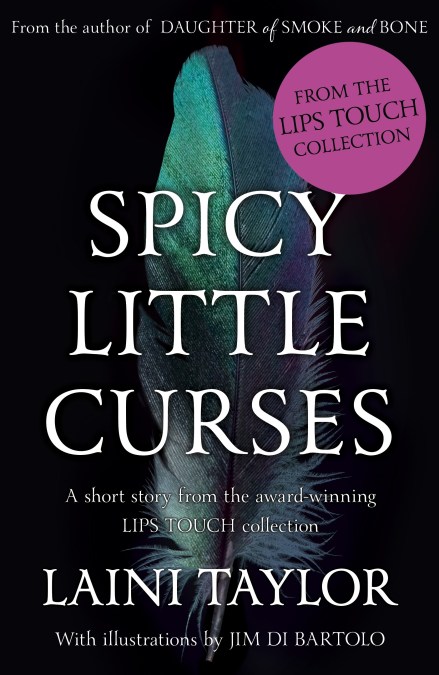 From the author of the astounding must-read novel DAUGHTER OF SMOKE AND BONE, comes a vividly imaginative short story, SPICY LITTLE CURSES (from the award-winning short story collection LIPS TOUCH).
Reviews
'Taylor's three novellas form a triptych of beautiful fantasy writing reminiscent of Charles de Lint and Neil Gaiman'
'Even nonfantasy lovers will find themselves absorbed by Taylor's masterful, elegant work.'
For once the frenzy over a teen novel is justified. DAUGHTER OF SMOKE AND BONE by Laini Taylor is one of those books that blots out reality, so consumed do you become in its fantasy world of chimeras and angels . . . inevitably there is an epic romance but Taylor is a talented writer; this is aeons apart from the usual angels and werewolves dross.
'WOW. I wish I had written this book.'
You don't want this book to end . . . it's cancelling-weekend-plans, stay-up-all-night-addictive.
Northern Lights and Pan's Labyrinth in one.
Laini Taylor's imagination is vivid.
A masterful mix of reality and fantasy with cross-genre appeal. Exquisitely written and beautifully paced.